What did Clare think of all this?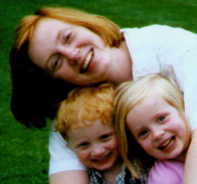 It's a big loss of salary, prestige and all that - and Clare's put up with all that very well.
When we first met, we were sure that we both wanted to serve Jesus however he wanted, even if that meant doing something radical like working for MAF (Mission Aviation Fellowship - a Christian Airline in Africa and other places) - so she was prepared to put up with the CofE!